pre-swimmer
Ladybug Pool
SKU: 81609
Product Description
For PRE-SWIMMERS getting comfortable in the water
Enjoy watching the little ones splashing about and having fun in the sun
Compact size pool measures approximately 37″ in diameter and accommodates two children
Fun character head and antennae adorn this speckled pool along with six inflatable feet for added cuteness
Inflated perimeter side walls measure approximately 7.5″ high with a 14.5 gallon capacity
Integrated water plug is located at the bottom of the pool for quick water release as needed
Recommended for ages 2+
Do not place on uneven or rough surface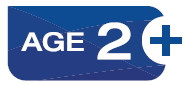 We love our Ladybugs, the darling of the garden! The compact size makes this the perfect sitting pool that travels well to grandma and grandpa's house or to the lake or beach. The water capacity is approximately 14.5 gallons with an integrated water plug makes it easy to drain quickly when the day is done. Recommended for ages 2+, the Ladybug Pool measures approximately 37″ deflated with side walls measuring approximately 7.5″ high. Accommodates two children nicely!
Instructions 
baby pool, baby swimming pool, infant pools, infant products, baby products, young swimmers, ladybug, cute ladybug, cute baby product, best baby pool, fun baby item, quality baby pool, red pool, character pool
Interested in this product? Find a retailer near you!